RADIOCOMMUNICATION WITH MYSELF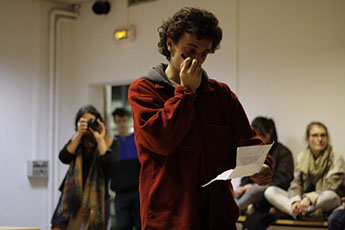 Radiophonic & in situ performance
I speak with one talkie walkie, the other one which receive the signal is attached to a microphone from the radio studio.
A delay is created between my acoustic voice and the delay of the webradio transmission.
Spectators who are also radio auditors are able to hear both at different time.
(7 seconds of lag )
RADIOCOMMUNICATION WITH MY SELF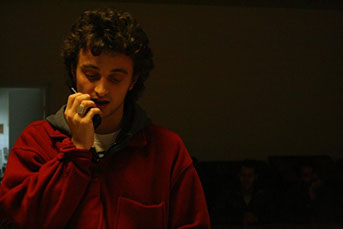 Reading a poem I wrote for special radio show "Les Autres Mondes" on Radio ON.
(Fine Arts student radio) in ESBA TALM, Le Mans.