DUCTUS MIDI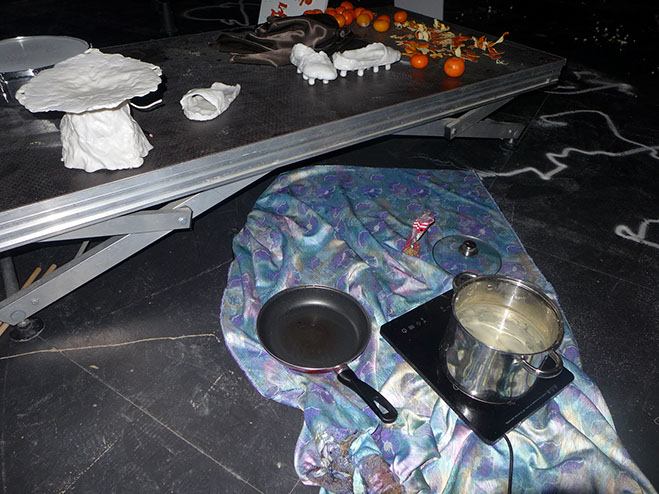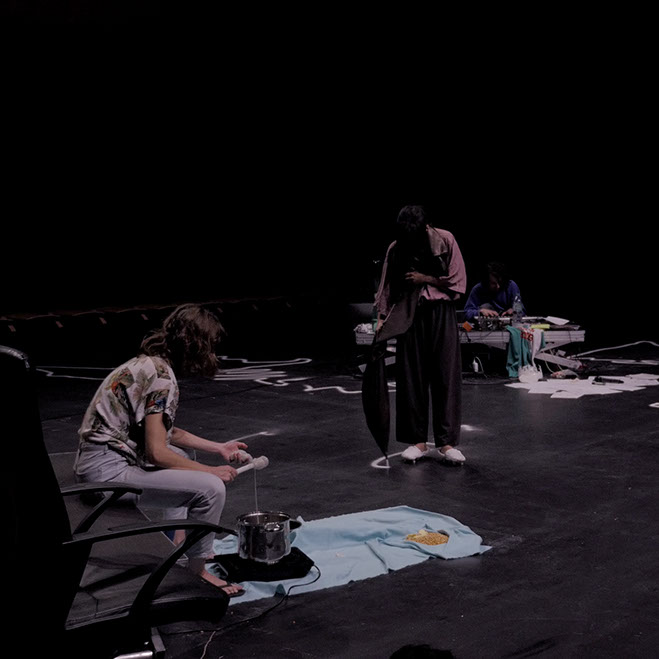 Performance with Anne Lise Le Gac Katerina Andreou, Christophe Manivet and me.
In la Friche, Marseille, for Festival Parallèle.
55Mmin
02/02/2019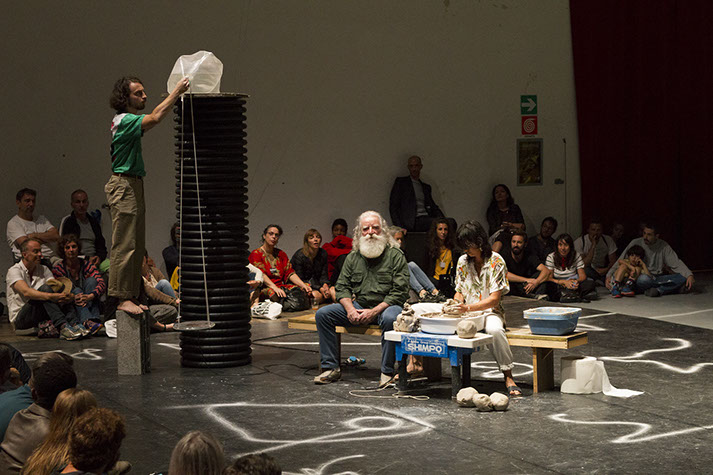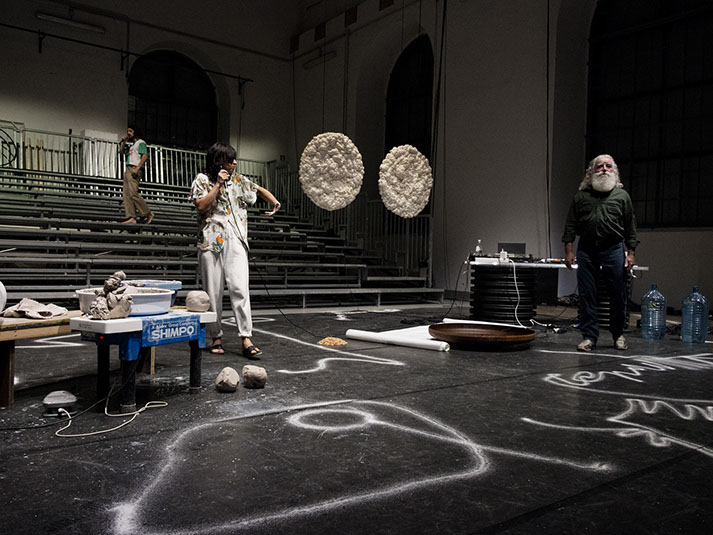 Performance with Anne Lise Le Gac Biz Costante and me.
In Centrale Fies, Dro, Italia,
during "Liveworks".
45min
21/07/18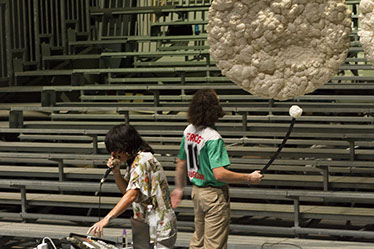 (originally called "FORCE "G"")
FORCE «G» is a cartography emerging through bastard gestures: acoustic images, dancing tools, eatable storytellings. The starting point is a word that the artist recently discovered – ductus–, that in the Middle Ages defined a reading mode, whose sense was similar to the idea of 'going for a ride'. The artists decided to qualify this term as a non-official practice that can belong both to human and non human elements. Can both a fountain and a song-bird-imitator be a ductus? Moving from this question FORCE «G» drives a team of practitioners with their related practices (The Troubadour with its sounds and gestures; The Bastard with its dancing moves and words; and The Circuit with its music, vibrating materials and computer machines) in the elaboration of a ride, where practices and stories can be intertwined. A journey through the audience and with the audience, where the visual situations merge with the potentiality of the border between fantasy and true stories.
Pottery wheel / clay / drip drop / gung gang / sugar / mics / autotune / birdman / blabla / dance / mallet / scotch / music / video dialogue / pvc structures / maps / ductus??? / investigation