LA SEUZ
DUCTUS MIDI
C'est quoi cette peinture ? C'est pas une peinture, c'est une carte. Et toi tu devrais réussir à te frayer un chemin à l'intérieur. Un palais de mémoire est érigé pour accueillir, on s'y donne rendez-vous régulièrement. Entre autres choses, on y cultive l'oubli.
Ce palais n'a pas d'adresse, il est plus proche d'un feu de camp que d'une pyramide, sans fondations, il peut s'allumer et s'éteindre à peu près n'importe où. On en a fait une purée, un chant-yaourt, une fontaine, une guinche, un faux-souvenir, un merle, une carte qui parle. Tu peux toucher la surface où s'entrecroisent nos rides. Parce qu'en pleine fissure, il est
devenu difficile de tenir en place.
DUCTUS MIDI is a cartography emerging through bastard gestures: acoustic images, dancing tools, eatable storytellings. The starting point is a word that the artist recently discovered – ductus–, that in the Middle Ages defined a reading mode, whose sense was similar to the idea of 'going for a ride'. The artists decided to qualify this term as a non-official practice that can belong both to human and non human elements. Can both a fountain and a song-bird-imitator be a ductus? Moving from this question FORCE «G» drives a team of practitioners with their related practices (The Troubadour with its sounds and gestures; The Bastard with its dancing moves and words; and The Circuit with its music, vibrating materials and computer machines) in the elaboration of a ride, where practices and stories can be intertwined. A journey through the audience and with the audience, where the visual situations merge with the potentiality of the border between fantasy and true stories.
Marseille, Festival Parallèle 2020, Grand Plateau de la Friche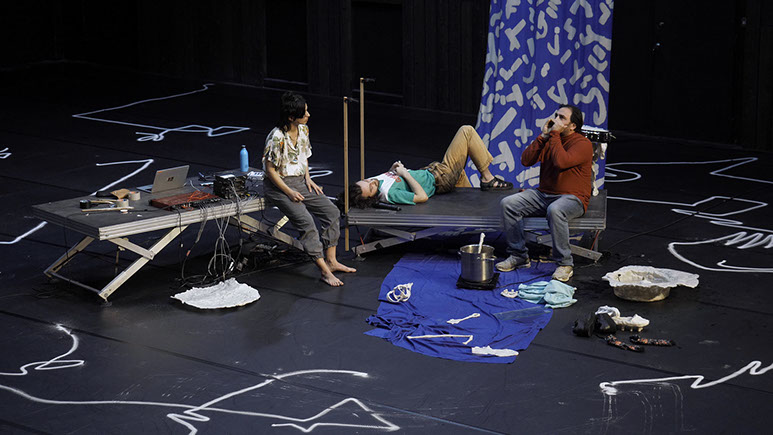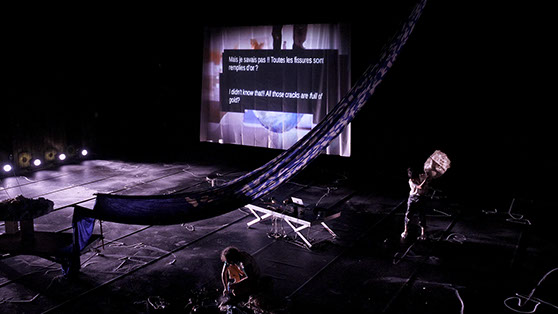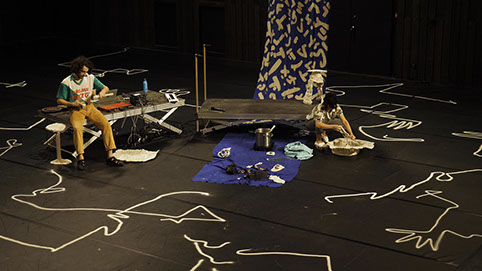 Rome, Short Theatre Festival, 2019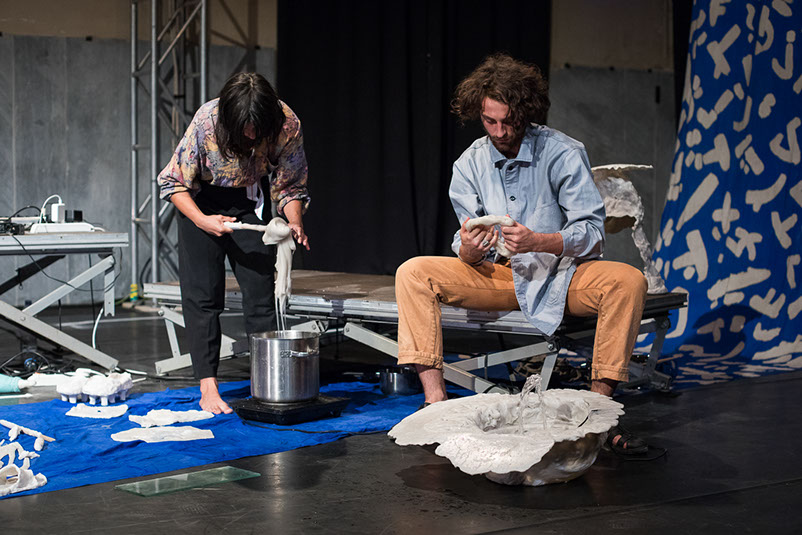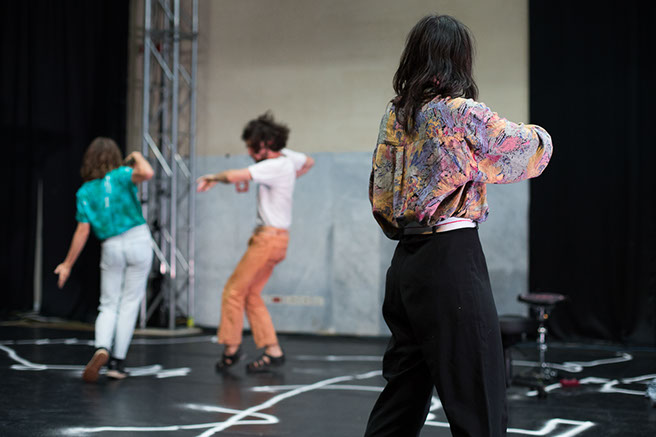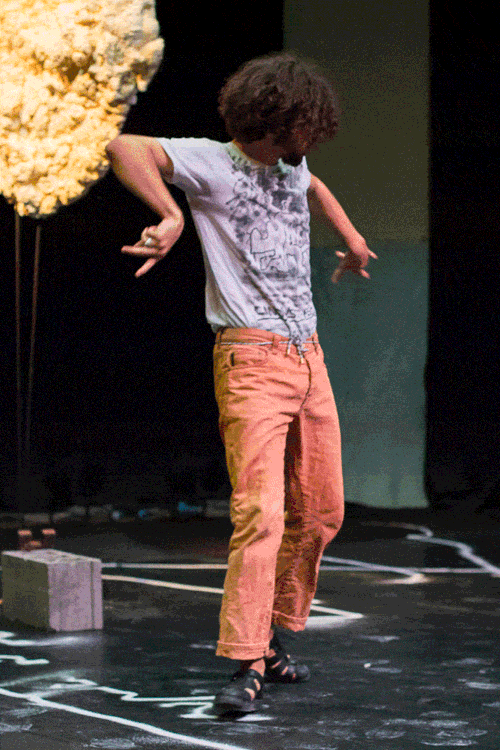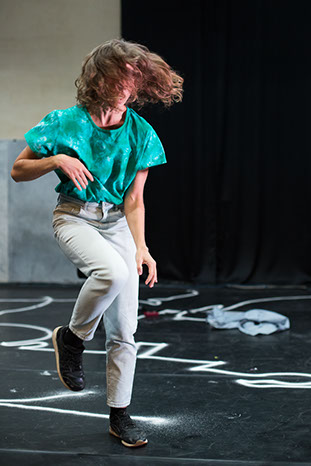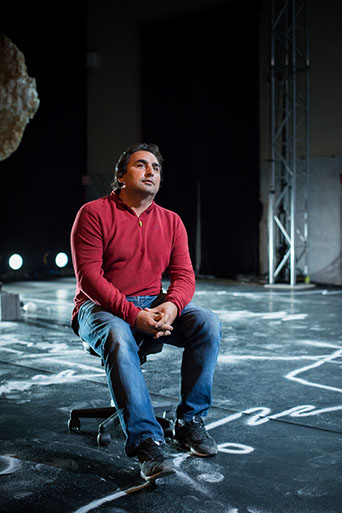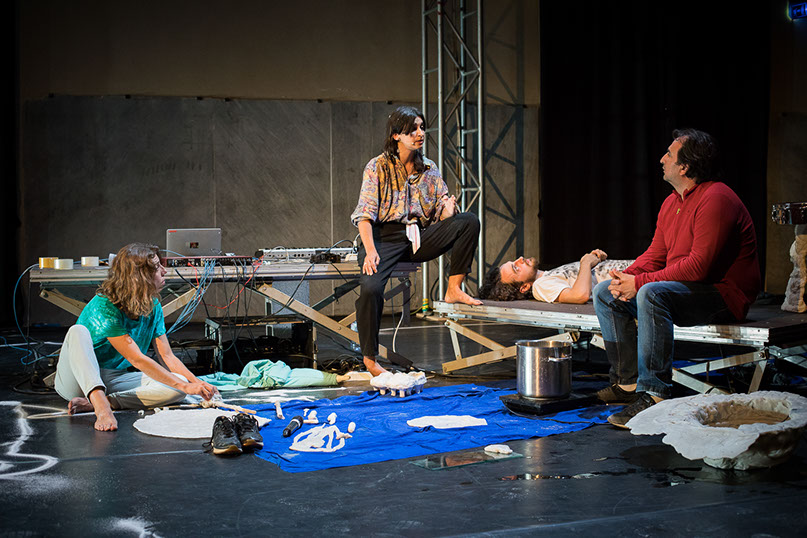 Bruxelles, KustenFestivaldesArts, La Balsamine, 2019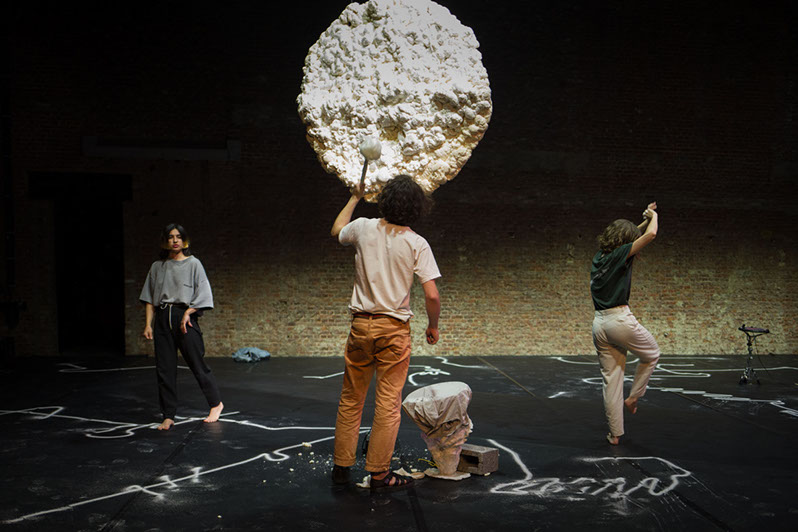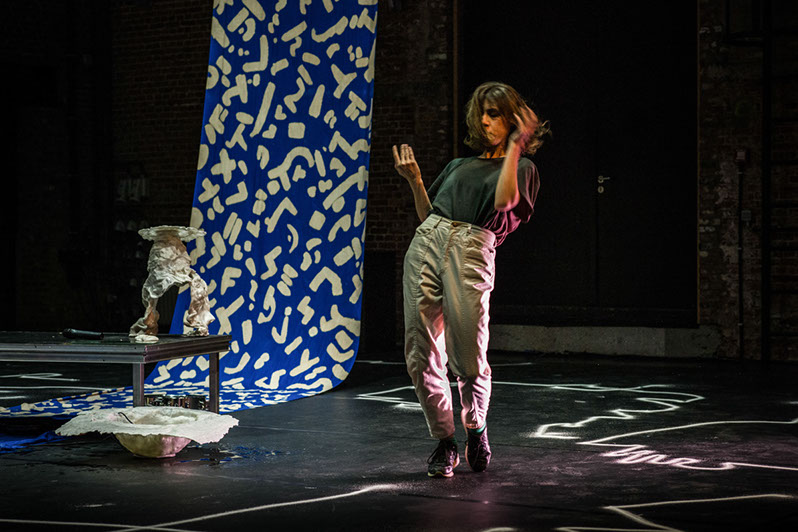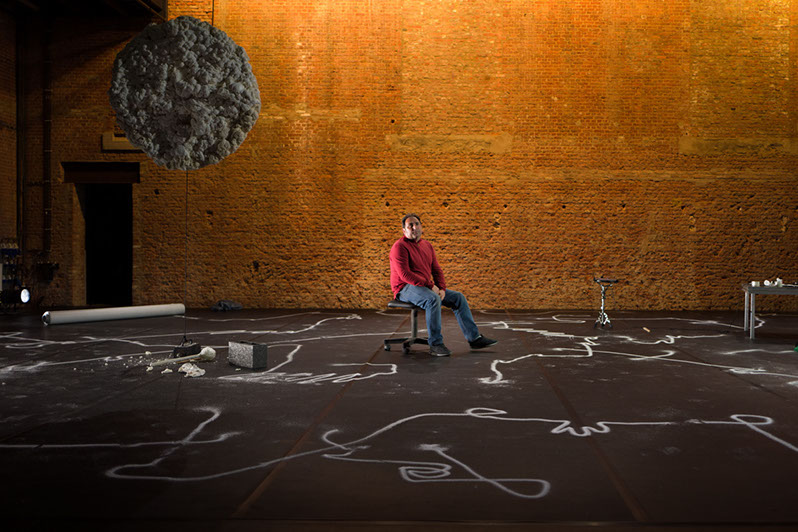 Marseille, Festival Parallèle 2019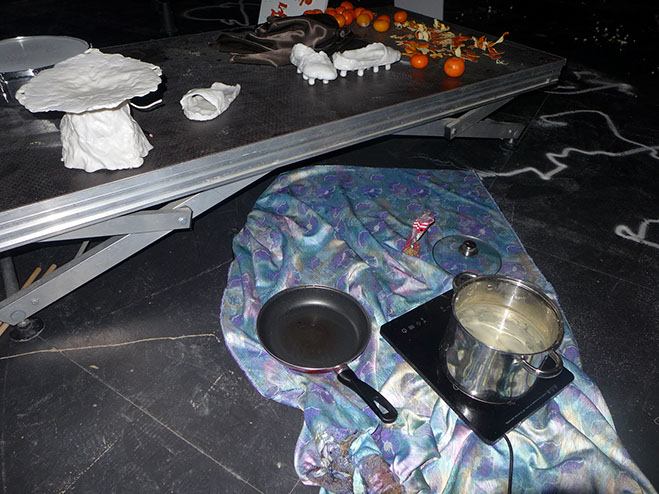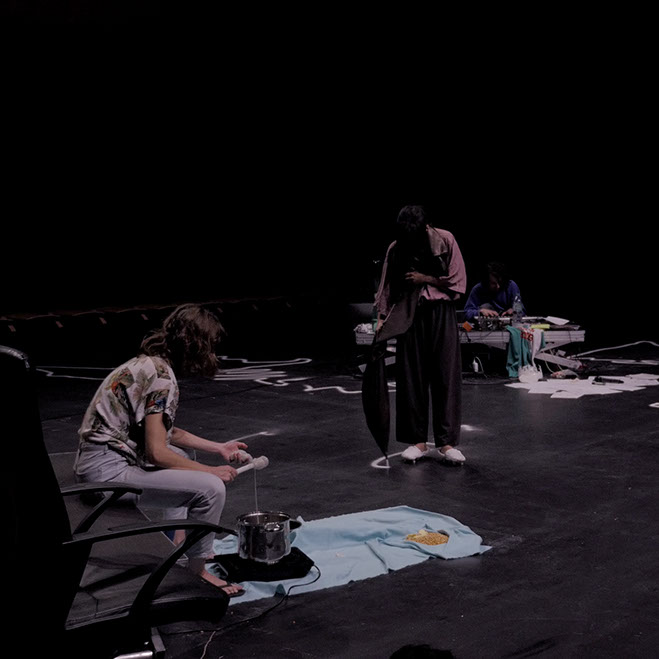 Performance with Anne Lise Le Gac Katerina Andreou, Christophe Manivet and me.
In la Friche, Marseille, for Festival Parallèle.
55Mmin
02/02/2019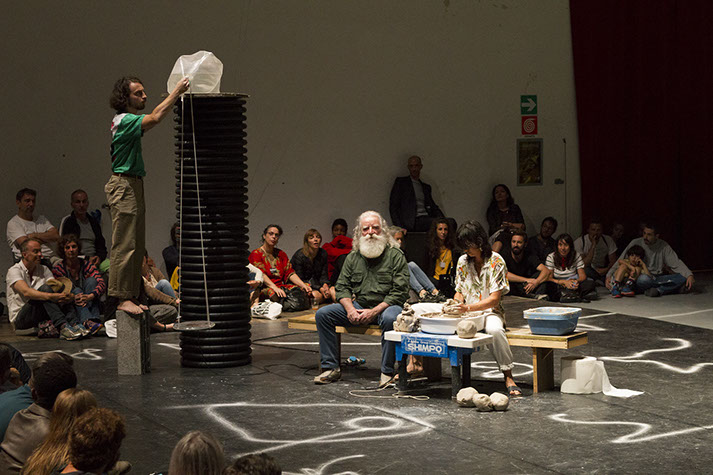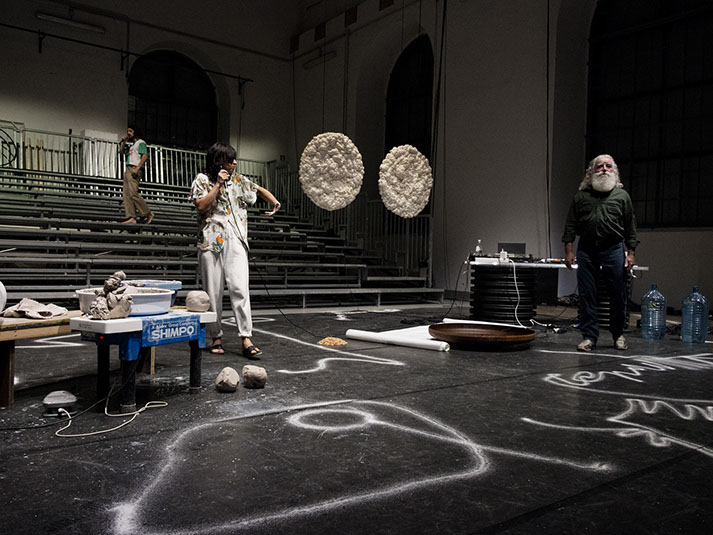 Performance with Anne Lise Le Gac Biz Costante and me.
In Centrale Fies, Dro, Italia,
during "Liveworks".
45min
21/07/18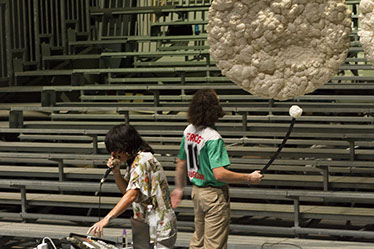 Pottery wheel / clay / drip drop / gung gang / sugar / mics / autotune / birdman / blabla / dance / mallet / scotch / music / video dialogue / pvc structures / maps / ductus??? / investigation