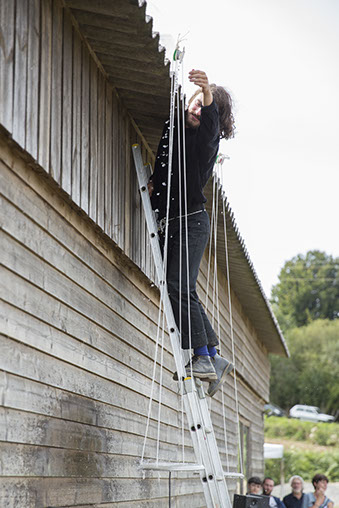 In Elliant, for Setu Festival, September 2017
"Drip Drop Gung Gong" at La Station, Paris, November 2017
Music performance with amplified waterdrops using vocoder. Jerricans allow me to manage with the water flux. Hydrophones are connected to my vocoder synthetizer so that every waterdrop triggers a note or a chord from my synth.
water / jerricans / plaster sculptures / foutain / hydrophones / synth with vocoder / computer with MaxMSP
In la Recyclerie, Paris, November 2016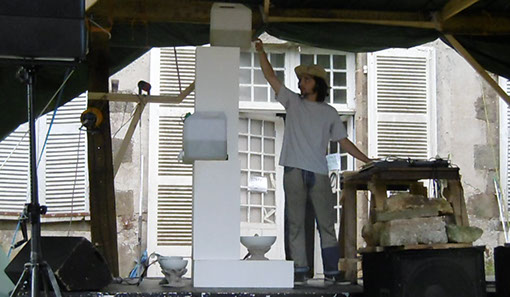 In Bois-le-Houx, Luitré, for Missing Numero festival, August 2016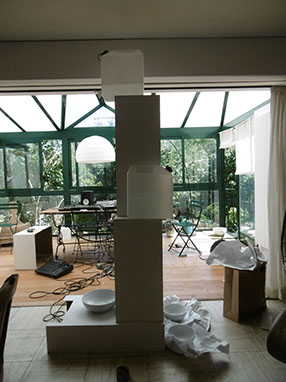 Concert in a treehouse where i'm playing amplified water drops and synth loops.
clay potteries / vinegar / jerrican / colored water / synths / delay

In garden of Galerie 126, 2015